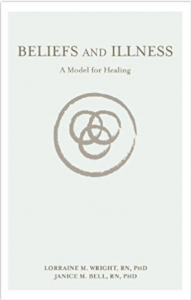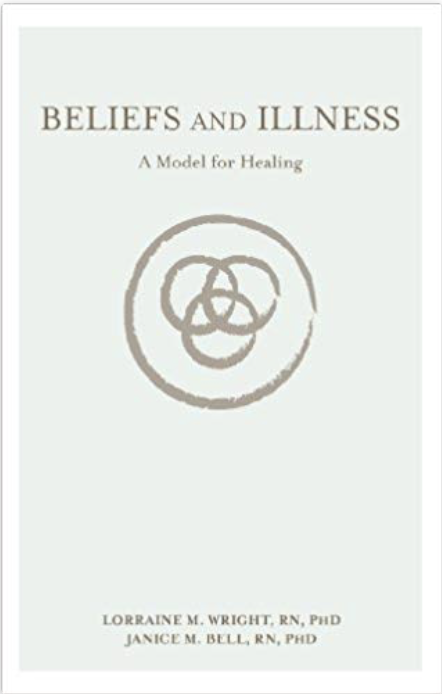 A compassion centered approach to illness suffering for both health care professionals and families.
What you believe affects your illness and your relationships. Serious illness and loss often invites suffering in individuals and families that is not adequately addressed by health care professionals.
While written for health care professionals, i.e., nurses, physicians, social workers, psychologists, medical family therapists, and other clinicians, Beliefs and Illness: A Model for Healing takes Drs. Wright and Bell's internationally acclaimed Illness Beliefs Model and makes it easy to understand for the patient and their families as well.
Developed from over 25 years of clinical practice, The Illness Beliefs Model has helped ease the suffering of thousands of patients around the world by enabling clinicians and families to examine their own beliefs that may be causing unnecessary suffering within the illness experience.