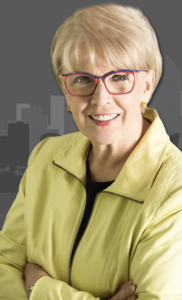 This endowed scholarship was created to honor Dr. Lorraine M.Wright's outstanding efforts to create and disseminate nursing knowledge about caring practices with families experiencing illness. Dr. Wright's clinical scholarship has changed the face of family nursing with important contributions to theory, practice, and research. Her work has been valued by an international community of nurses and by a variety of health professionals who encounter families in their clinical practice.
The scholarship is awarded to students entering or enrolled in the Faculty of Nursing, University of Calgary in a program leading to either a Master of Nursing (MN) or a PhD with a special focus on nursing practice with families.
Award recipients include: Ann Boerner (2010); Michael Metzger (2011); Karen McNeil (2012); Erin Thompson (2013); Karen McNiel (2014); Dawn Degenhardt (2015); Emilie Villeneuve (2016); Elena Ali and Kaitlyn Francois (2017).
To donate, please contact the University of Calgary Development Office: ucalgary.ca/campaign