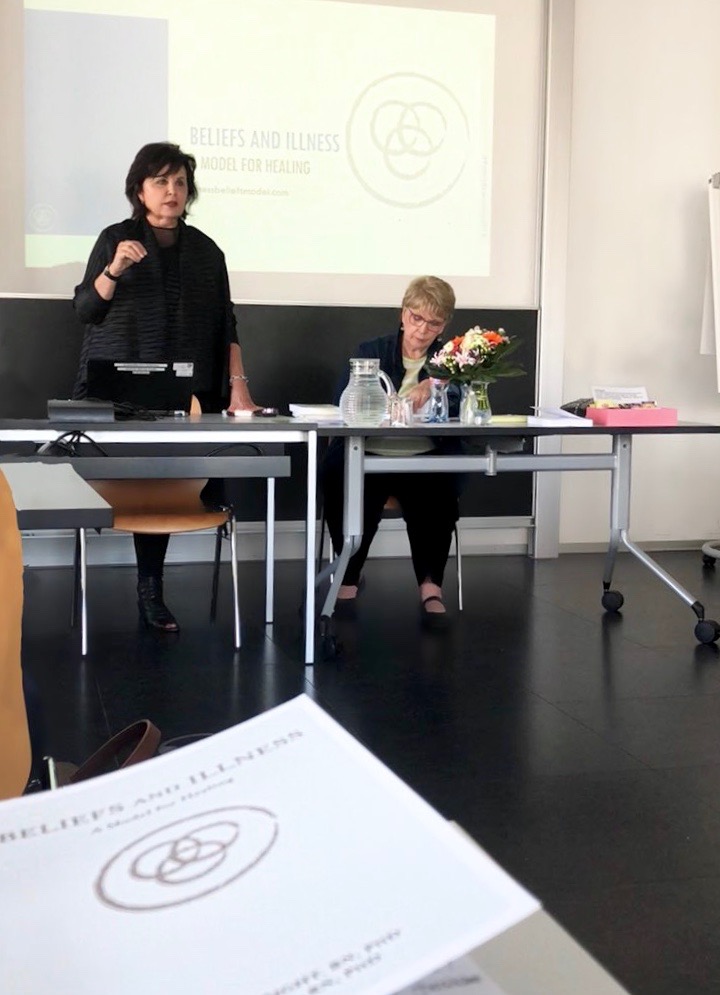 The "Family Externship" is an intensive, signature workshop offered by Dr. Lorraine Wright and me focused on the knowledge and skills of advanced practice with families. The Illness Beliefs Model is a major focus of the Family Externship workshop. Also featured are the Calgary Family Assessment and Intervention Models and the Trinity Model. This intensive learning experience aims to increase health care professionals' capacity to care for families with competence, confidence, and compassion.
We had a wonderful experience in the midst of the COVID-19 global pandemic to pivot a Family Externships Workshop at the Zurich University of Applied Sciences, Switzerland.
After several dates were chosen and then had to be canceled because of the pandemic, we were finally able to offer a virtual Externship in October 2020. This was the 5th time we have been invited to Switzerland to offer our Family Externship workshop at Zurich University of Applied Sciences. This university has a special commitment to the development of family nursing scholarship and practice. Barbara Preusse Bleuler is leading this work, and a Family Systems Care Unit is under development.
Dr. Lorraine Wright and I were invited to offer a  3-day Family Externship workshop in Kobe, Japan, September 16-18, 2020.  Unfortunately, we could not travel to Japan in September 2020 because of the COVID-19 global pandemic.
In October 2018, we offered an Externship workshop at the University of Akureyri in northern Iceland to 28 interdisciplinary participants from 3 countries.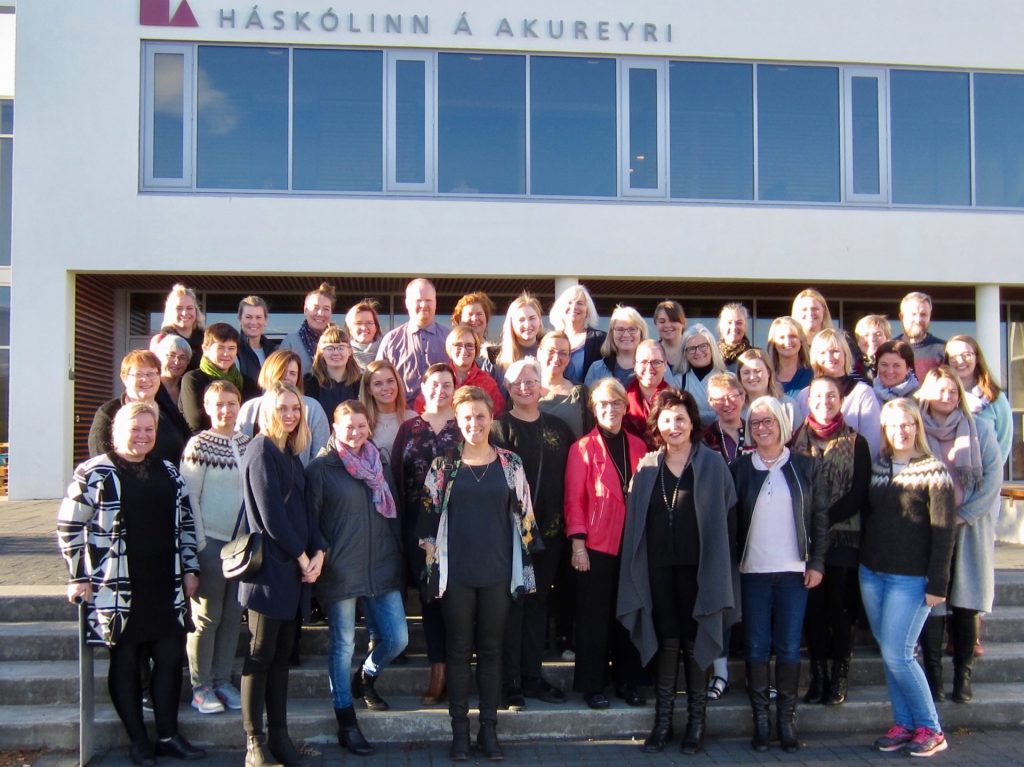 The possibilities for international networking at these Family Externship workshops are immense. We offer a live demonstration of a therapeutic conversation with a local family and have workshop participants join us as our clinical team members.  Ideally, we have found the if more than one learner attends from an educational or health care organization, there are wonderful opportunities to support each other when you return home to begin implementing the advanced family nursing knowledge and interventions you have learned.

SPEAKING ENGAGEMENTS
Dr. Janice Bell has spoken around the world to healthcare professionals and organizations on Family Health & Healing – and it's her passion and life's work to continue to do so.
Inquire about booking Dr. Janice M. Bell