Dr. Lorraine Wright and I are pleased to announce that we have accepted an invitation to offer a 4-day Family Externship workshop at Zurich University of Applied Sciences (ZHAW) from July 5-8, 2022. 
This will be the 6th time we have been invited to offer a Family Externship at ZHAW. (We were able to virtually offer a shorter version of our Family Externship workshop in October 2020 during the COVID-19 pandemic.)
Please join us. Registration information is available here:  https://www.zhaw.ch/en/health/continuing-education/detail/course/externship-workshop-advanced-family-systems-care/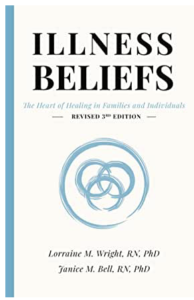 We are excited to feature the new 3rd edition (2021) of our Illness Beliefs Model titled, "Illness Beliefs: The Heart of Healing in Families and Individuals".
We are very grateful to Barbara Preusse Bleuler and her team of colleagues at ZHAW for this kind invitation. We are eagerly looking forward to seeing the new Family Systems Care Unit they have developed to advance the practice, education, and research of family nursing at ZHAW: See the announcement below, published in the Journal of Family Nursing about the new Unit (see screenshot below: https://journals.sagepub.com/doi/pdf/10.1177/1074840721997806)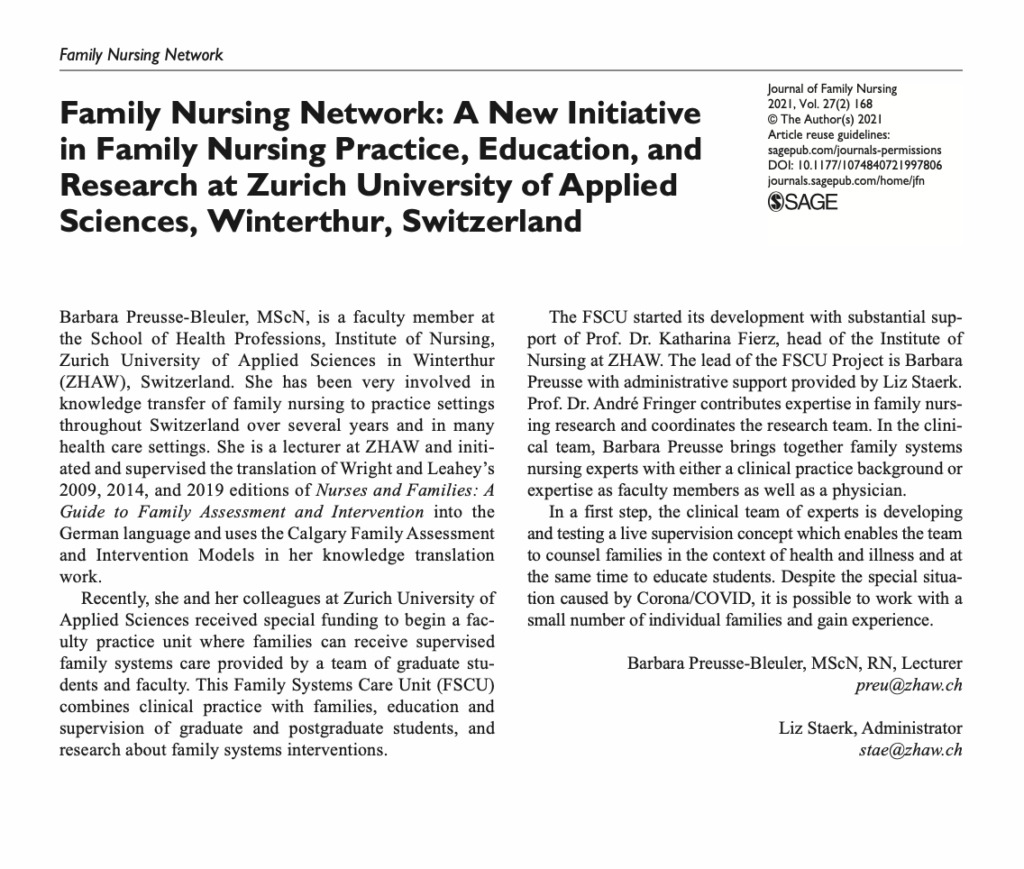 We have offered this Family Externship workshop experience throughout the world and this will be our 6th Family Externship in Switzerland.  Come and be part of this learning experience together.
Please share this Family Externship workshop announcement with your colleagues and through your social media channels. Suggested hashtags: #FamilyExternship2022 #familynursing #familyhealth #familyhealing #FamilySystemsCare