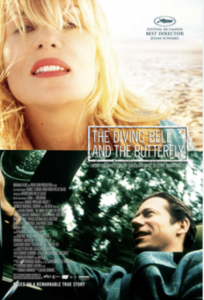 They say a picture is worth a thousand words. I've found movies to be powerful learning experiences for my students and myself. Movies highlight family stories about the experience of illness, draw the viewer into the poignancy and loneliness of illness suffering, and often model how family members and health care professionals respond to illness in helpful and not so helpful ways. One compelling movie clip can illustrate the reciprocal, relational influence between families and illness better and more quickly than several theoretical seminar discussions.
My colleague, Dr. Lorraine Wright, created a clever assignment that I continued to use in a graduate interdisciplinary course called, "Families and Illness". Students were asked to view a movie from a selected list and offer their reflections about the movie in a written paper. Here are the trigger questions they were invited to reflect on:
How has the movie impacted/influenced you personally and professionally?
What stood out for you as you watched this movie?
Identify one belief of yours that was challenged by watching this movie.
Identify one belief of yours that was strengthened or affirmed by watching this movie.
What will you do differently in your clinical practice with families experiencing illness as a result of viewing this movie?
Here's a list of my current TOP 12 FAVORITE MOVIES about families and illness suffering.The list includes movies that focus on mental illness and physical illness–both life-shortening and chronic illness and show the relational impact of illness on family functioning across the family lifespan, including several kinds of family structure.  Some of the plot descriptions below have been taken from www.imdb.com. [Updated September 2015]
Infinitely Polar Bear (2014)
A manic-depressive father tries to win back his wife by attempting to take full responsibility of their two young, spirited daughters, who don't make the overwhelming task any easier. What it takes to keep a family together.
Still Alice (2014)
A linguistics professor and her family find their bonds tested when she is diagnosed with Alzheimer's Disease.
The Theory of Everything (2014)
A look at the relationship between the famous physicist Stephen Hawking and his wife.
August: Osage County (2013)
Family relationships are portrayed in this deeply moving movie in which words are used as weapons. The impact of illness, suicide, secrets, substance abuse..
The Diving Bell and the Butterfly (2007)
The true story of Elle editor Jean-Dominique Bauby who suffers a stroke and has to live with an almost totally paralyzed body; only his left eye isn't paralyzed.
The Savages (2007)
A sister and brother face the realities of familial responsibility as they begin to care for their ailing father.
Away From Her (2006)
A man coping with the institutionalization of his wife because of Alzheimer's disease faces an epiphany when she transfers her affections to another man…
Invasion of the Barbarians [Les invasions barbares] (2003, French)
During his final days, a dying man is reunited with old friends, former lovers, his ex-wife, and his estranged son.
 A Beautiful Mind (2001)
After a brilliant but asocial mathematician accepts secret work in cryptography, his life takes a turn to the nightmarish, a story of schizophrenia.
Iris (2001)
True story of the lifelong romance between novelist Iris Murdoch and her husband John Bayley, from their student days through her battle with Alzheimer's disease.
Stepmom (1998)
Anna and Ben, the two children of Jackie and Luke, have to cope with the fact that their parents divorced and that there is a new woman…dealing with death and grief.
Philadelphia (1993)
When a man with AIDS is fired by a conservative law firm because of his condition, he hires a homophobic small time lawyer as the only willing advocate for a wrongful dismissal suit.
More resources about Illness Narratives (accounts of illness experiences of individuals and families) are available on my Pinterest board.
Janice M. Bell, RN, PhD
If you're new here, you may want to subscribe to my RSS feed. Thanks for visiting!