Lorraine Wright and I are very excited to offer our 4-day signature workshop, the Family Externship focused on Advanced Family Systems Care, Zurich University of Applied Sciences, Winterthur, Switzerland, May 25-28, 2020. 
Rescheduled to October 20-23, 2020 due to COVID19.
Hashtag: #FamilyExternship2020
To register: www.zhaw.ch/health/afsc
For more information, contact: Barbara Preusse Bleuler
We've taught this 4-day workshop at many universities around the world; most recently, in May 2018 we were invited to  Zurich University of Applied Sciences in Switzerland and to the University of Akureyi in northern Iceland in October 2018. These Externship workshops provide a wonderful opportunity to bring together an international group of family nursing and interdisciplinary scholars who have a passion for advancing the scholarship of practice and research with families. The international networking opportunities at the Externship workshop are one of the side-benefits of this learning experience.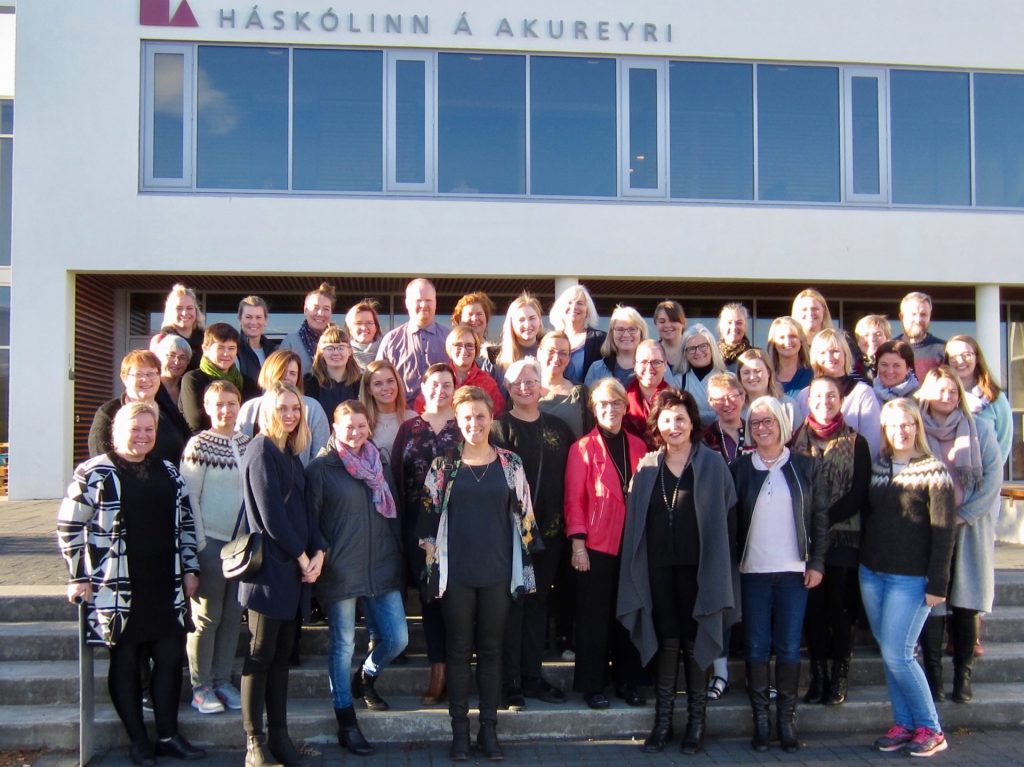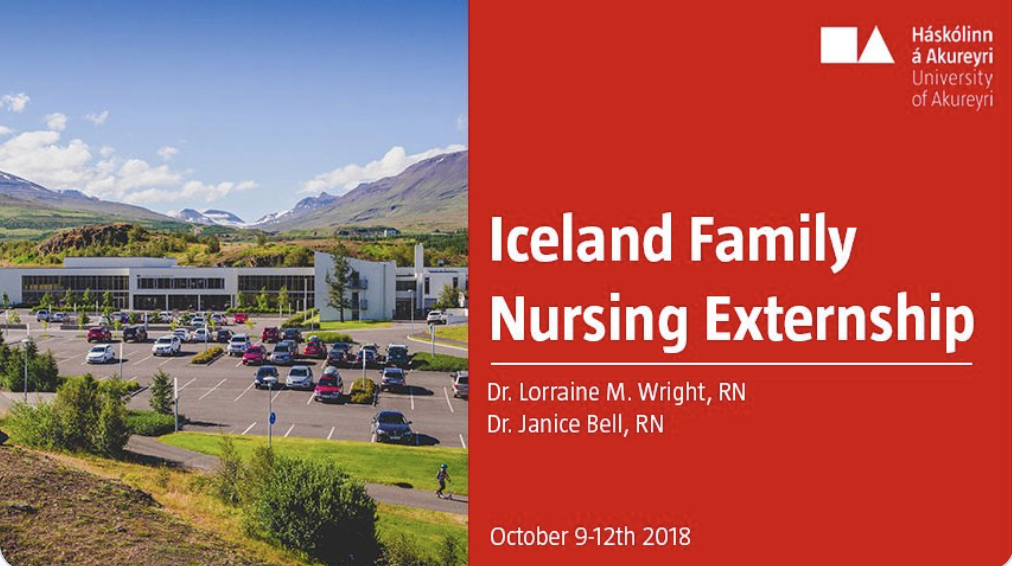 Practice with families guided by a Family Systems Nursing framework will be the focus of the 4-day workshop and will feature application of the Calgary Family Assessment and Intervention Models,  Illness Beliefs Model, and the Trinity Model.
Relational Practice:  It is a collaborative, non-hierarchal, curious compassion, and multiple realities approach focusing on the essence of our practice which is to soften the suffering of those experiencing serious illness.  The implementation of our clinical practice models (CFAM/CFIM for generalist practice; Illness Beliefs Model and Trinity Model for advanced practice) is how our relational practice becomes actualized.
Offering workshop participants an opportunity to observe a live demonstration of a therapeutic conversation with a local family experiencing illness is a favourite learning experience. Workshop participants become members of our clinical team. The goal of this intensive 4-day learning experience is to increase capacity of health care professionals to care for families and address illness suffering with competence, confidence, and compassion.
More links:
IFNA News Post: Family Nursing Externship 2014 in Switzerland
IFNA News Post: Family Nursing Externship, Switzerland: 23 participants from 3 countries
IFNA News Post: Dr. Lorraine M. Wright and Dr. Janice M. Bell Offer Live Clinical Demonstration of Advanced Family Nursing Practice
For more information, please contact Janice M. Bell or Lorraine M. Wright.